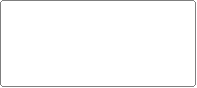 HAL 9000 SYSTEMS
© HAL 9000 Systems (Pty) Ltd. 1994 .. 2008. All rights reserved.

Knowledge Management made easy with ManIPulateTM Pro
ManIPulate™ Pro

Giving you the competitive advantage
ManIPulate™ Pro
"A World Of Knowledge"
Clients and Industries



Customer Quotes

QUOTE from SABMiller.

Ms. Lana van der Spiegel, Director / Group Trademarks Department of SABMiller International had this to say about ManIPulate™ Pro: "Today's effective management of an extensive international knowledge portfolio requires a combination of two essential skills: modern day technology and modern day management. ManIPulate™ provides exactly that. The South African Breweries deemed it necessary to move away from the more conventional methods of IP and knowledge management and take the leap into the millennium age. This commitment necessitated finding the best tool to equip its departments, both domestic and off shore, to face this new challenge.

QUOTE from MIH.

The MIH Group started using ManIPulate™ in its Socrates guise in July 1998, to keep track of the intellectual property of its listed companies MIH Holding Limited, Electronic Media Network Limited, Super Sport International Holdings Limited, and M-Web Holdings Limited

According to group trademarks manager, Ms. Fleurette Coetzee, prior to this installation MIH had no systems in place for the management of its trademarks, domains, etcetera. ManIPulate™ Pro was installed upon the recommendation of the company's attorneys, themselves users of a ManIPulate™ Pro sibling.

This, and the fact that the attorneys had all the company's intellectual property records stored in their database, facilitated MIH's smooth transition from a paper system to the computerised ManIPulate™ Pro environment.
MIH's Intellectual Property Division now houses some 10 000 records on its Firebird database platform. These records are updated monthly by the firm's attorneys and downloaded onto the corporate system with the same frequency.
Said Ms. Coetzee "Not only does ManIPulate™ Pro make my job as trademarks manager so much easier, but more important to me is the advantages that it has for the Group as a whole. With 4 800 records to administer, it is crucial to have a system that can provide one hundred percent accurate and complete information within a matter of seconds. The information is easily accessible and all the details relating to a specific trademark including the logo, a region or all costing associated with a mark can be determined and printed in various report formats. It is an essential tool for any knowledge management proprietor who wants to stay on top of its IP and associated knowledge rights."