HAL 9000 SYSTEMS
© HAL 9000 Systems (Pty) Ltd. 1994 .. 2008. All rights reserved.

Knowledge Management made easy with ManIPulateTM Pro

Services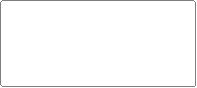 "A World Of Knowledge"
ManIPulate™ Pro
ManIPulate™ Pro

Giving you the competitive advantage
Services

Assessment

Successful deployments are always based on an in-depth knowledge of current operating environments, based on this principal we offer detailed assessment services which include operational evaluation of current systems and comprehensive recommendations based on best practice principals.

Due Diligence

Our team of trained professionals will assist with complete due diligence services targeting key areas and checking compliance and statutory accuracy as well as advising on requirements to streamline your process moving forward, we will also incorporate a logical file referencing capability to simplify searching for both electronic and paper records.

Capture of data

Based on substantial customer research, the most important purpose of knowledge management software is the capability to establish a single data based repository of all relevant and related information. This information would ideally incorporate both the searchable record and relevant contract documents to form a comprehensive view of the complete knowledge item.

The single most difficult process in establishing a complete knowledge management database is the initial capture of information.

We have been assisting our clients with this process over the years and have an accepted best practice model for the initial setup of the knowledge database. Regardless of the type of information being dealt with, the rules required to establish a well structured searchable database remain the same and adding further information and procedures becomes an uncomplicated task after the establishment of the unitary database information, affording easy access to all relevant contractual information.


Imaging and indexing

Electronic document management plays an essential role in the effective management of your knowledge assts. The ability to link scanned information to records as well as capture any changes made to documents in the form of versioning is critical to successful knowledge management.

We will digitally image your paper archive ready for incorporation into your contract management system. All documents will be stored in a unitary database and linked to the relevant contract record in the management system based on a logical indexing formula. We will help you set up a regime to capture all future paper into the system in a digital format, economically and effectively.

Deployment

With any new deployment, there is always a certain amount of trepidation before acceptance. We therefore subscribe to a phased approach based on defined targets and deliverables approved in cooperation with all parties. We have learned through experience that a structured progression of manageable targets results in ultimate long-term success. Our team will be available throughout the deployment phase to advise on best practice and entrench succession planning for the future.

Client Log In